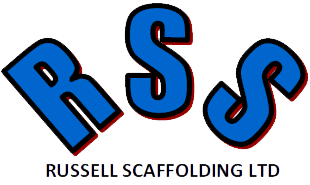 Scaffolding
in Christchurch
high standard of scaffolding
We have been part of the scaffolding industry in Christchurch for almost twenty years, having first opened our doors back in 2002. In that time, we have made hundreds of visits to the town from our office in nearby Poole, designing and building scaffolding structures of the highest quality. We work alongside private individuals and businesses alike, creating everything from straightforward scaffold towers to elaborate scaffolding structures for large construction and renovation projects. Whatever you need in terms of scaffolding in and around the Christchurch area, RSS Scaffolding Ltd has you covered.
Professional Scaffolding Erectors in Christchurch
As a well-established firm of domestic and commercial scaffolders in Christchurch we have much to offer our customers. Here is a few of our more popular services…
We design domestic scaffolding for our private customers across Christchurch. Much safer than using a ladder when working at height, domestic scaffolding is both more comfortable and more effective. No matter how large or small your private project, our team will produce a bespoke domestic scaffolding structure that meets all of your specific needs.
When designing a commercial scaffolding structure, we look to create an effective and practical solution to your problem. We do this by visiting your premises and determine the best way to fulfil your requirements, whilst creating a safe working environment for your own crew. Our professional commercial scaffolders work quickly to getting your project up and running.
Scaffold towers are a cost-effective and versatile solution to many scaffolding problems. If you just need immediate, vertical access to the upper floors of a building, our scaffold towers can be erected in next to no time. This allows a quick build, causing minimal disruption to your construction timetable.
Here at RSS Scaffolding Ltd, we specialise in temporary scaffolding. Customers across Christchurch and beyond make good use of our bespoke temporary scaffolding solutions. Everything from lighting structures to temporary warehouses can be put together by our scaffolding erectors in short order. We design all our structures from scratch, ensuring a finished product that meets all your requirements.
For domestic and commercial scaffolder solutions in the Christchurch area, contact RSS Scaffolding Ltd today. Call us on 01202 621 065 or 07845 963 104 to get your free, no-obligation quote.