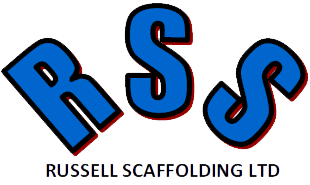 Scaffold Towers
in Dorset and Hampshire
Scaffold towers are an off-the-shelf scaffolding solution suitable for a wide range of applications in the construction industry and beyond. They are exactly what they sound like – vertical towers made up of scaffolding materials. They are easy to put together and take apart and provide immediate access for jobs that require you to work at height. They come in several pre-existing designs, making them ideal for standard access work, though not always appropriate for more complicated projects.
From our Corfe Mullen office, we provide and erect scaffold towers for customers across Dorset and Hampshire. We deliver to your site and help you set them up safely and securely. We cover an area of some 50 miles or so, taking in our valued customers in Dorchester, Wimborne, Bournemouth, Ringwood, Christchurch, Wareham, Blandford, and beyond.
Professional Scaffold Tower Erectors
As a well-established local firm of scaffold tower hire specialists, we have much to offer our customers in Dorset and Hampshire. Here is what you can expect from us…
There are several types of scaffold tower available. Most of them are variations on a vertical tower, with ladders and platforms for working at height. Some are more specialised, such as stair scaffold towers that are designed to span open stairwells, and cantilever scaffold towers that change direction. We will be able to advise you on the best solution.
Scaffold Tower Delivery and Set Up
Once you have chosen the scaffold tower that is best suited to your particular needs, we will bring it directly to your home or commercial site. Our team of scaffolding erectors have years of experience putting these useful structures together and will have your scaffold tower ready for use in no time at all.
Once you are done with your scaffold tower, the team will return to take it off your hands. As with the initial set-up, they will dismantle the scaffold tower for you quickly and effectively. Once it has been safely disassembled, we will remove it from the site, clearing up as we go.
here are plenty of reasons to choose us for your scaffold tower requirements. Here are some of the most common ones based on feedback from our customers…
For scaffold tower solutions throughout Dorset and Hampshire, contact RSS Scaffolding Ltd today. Call us on 01202 621 065 or 07845 963 104 to get your free, no-obligation quote.