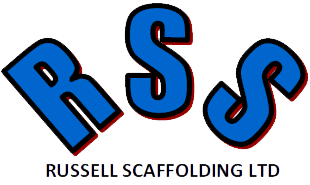 Temporary Scaffolding
in Dorset and Hampshire
While all scaffolding is temporary to a certain extent, the industry term "temporary scaffolding" refers to something specific. If you require a defined structure to fulfil a particular need – one that needn't be related to the construction industry – then temporary scaffolding may be the solution you need.
Some of the more common examples include temporary roofs to provide protection from the elements during roof repairs, house renovations, and new build projects. Stages and lighting structures for outdoor events are another popular use of temporary scaffolding – something where building a bespoke structure would not prove cost-effective. Temporary scaffolding can even be used to create entire buildings, ideal for short-term storage of materials, vehicles, and equipment.
We design, supply, and erect temporary scaffolding solutions across the whole of Dorset and Hampshire. Whatever you need in the way of temporary structures, call RSS Scaffolding Ltd today and see what we can do for you. This includes our valued customers in Poole, Dorchester, Wimborne, Bournemouth, Ringwood, Christchurch, Wareham, Blandford, and beyond.
Professional Temporary Scaffolding Erectors
As a well-established local firm of temporary scaffolding specialists, we have much to offer our customers in Dorset and Hampshire. Here is what you can expect from us…
Bespoke Temporary Scaffolding Design
There is no such thing as a "typical" temporary scaffolding structure. While there may be certain common qualities shared by temporary roofs, buildings, and lighting structures, each job has its own unique specifications. We work closely with our clients to determine their particular requirements, designing a temporary scaffolding solution that meets them in their entirety.
Fast and Effective Temporary Scaffolding
The whole point of temporary scaffolding is that it needs to be installed in a timely and efficient manner. Customers across Dorset and Hampshire can rely upon us to do just that. Our team of highly-trained and experienced scaffolding erectors work closely with the initial design to produce the perfect temporary structure in next to no time.
Temporary scaffolding is often subject to different stresses than a regular scaffold tower or other scaffolding structure. No matter what you are using it for, we make sure that all temporary scaffolding solutions are safe to use and fit for purpose. Our scaffolders test all components during construction and perform an overall inspection once it is completed.
Temporary Scaffolding Removal
By its very nature, temporary scaffolding is only set-up for a short period of time. Whether that is a few hours or a couple of weeks, we will arrange for our scaffolding team to be there to disassemble it once you are done. As with the original construction, this is performed quickly, with our crew clearing up after themselves.
There are plenty of reasons to choose us for your Temporary Scaffolding requirements. Here are some of the most common ones based on feedback from our customers…
If you are having a temporary scaffolding structure erected, you need to be able to rely on your supplier to produce a safe and secure environment. At RSS Scaffolding Ltd, we have an excellent reputation across Dorset and Hampshire. All our workers are CITB-trained and CHAS-accredited, ensuring a high standard of work and customer service on every job.
Since we first began trading from our Poole office in 2002, we have designed, built, and tested temporary scaffolding structures for customers across Hampshire and Dorset alike. A well-established local firm, our scaffolding team bring a similar level of experience to each temporary scaffolding project. This expertise ensures the highest standard of workmanship and customer service.
RSS Scaffolding Ltd operates out of our office in the village of Corfe Mullen. We cover a broad area of some fifty miles, taking in the entire county, as well as neighbouring Hampshire and beyond. This area of operations includes our valued clients as far afield as Dorchester, Wimborne, Bournemouth, Ringwood, Christchurch, Wareham, and Blandford.
For temporary scaffolding in Dorset and Hampshire, contact RSS Scaffolding Ltd today. Call us on 01202 621 065 or 07845 963 104 to get your free, no-obligation quote.